David Blume on Coast to Coast am with George Noory 7/24 10:00pm PT
When:
Tuesday, July 24, 2012 - 9:47pm
Where:
Coast to Coast am Radio
Member News Alert 07/24/12
International Institute for Ecological Agriculture (IIEA)
Happening TONIGHT 7/24/12 – 10:00pm PT
David Blume on Coast to Coast Am with George Noory Tonight 7/24/12 – 10:00pm PT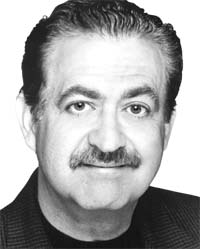 David and George will uncover the truth about Drought, Corn Shortages, Ethanol and high Gas Prices as well as what we are finding in the wake of Fukushima!
Irradiated Tuna, boats, wharfs and tons of debris are washing up on our beaches from Washington State to San Diego, CA.
We can do so much better than this and George and David will discuss how.
Find your local station or listen online TONIGHT! at:
http://www.coasttocoastam.com/stations
Western US: 1-800-618-8255 (toll free)?
Eastern US: 1-800-825-5033 (toll free)?
First time caller: 1-818-501-4721?
Wild Card line: 1-818-501-4109 (anyone can call) ??
International Instructions ?Toll Free:
(Sprint Direct Access Number)?1-800-893-0903, Press Option 5
Email your questions to George:
This program will be available on the Coast to Coast Am archive as well if you miss it tonight.
Tune in and Tell your friends to listen or call.